Directions
IEM is located in Wheeling, Il near the Chicago Executive Airport.
International Electro-Magnetics, Inc.
1033A S. Noel Ave.
Wheeling, Illinois 60090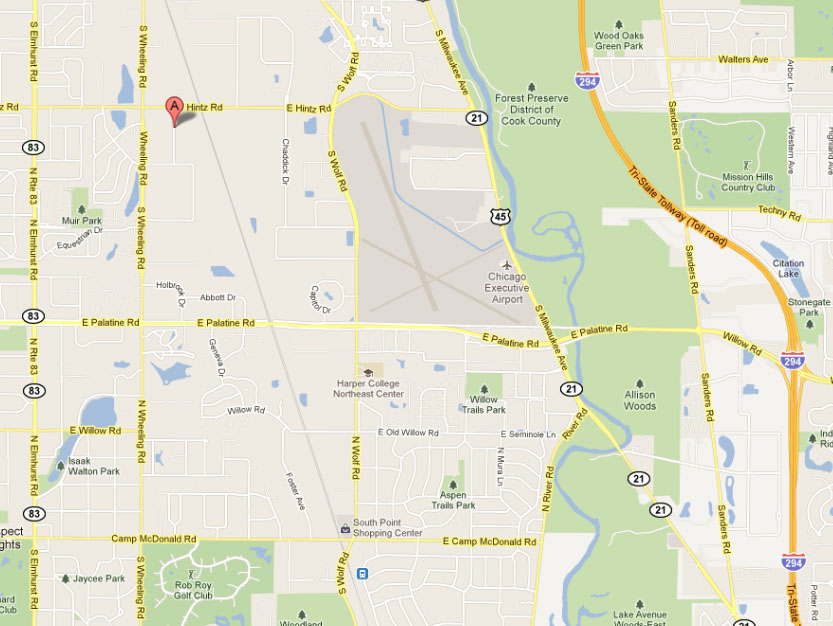 If driving from O'Hare Intl. Airport, drive North on I-294 to the Willow / Palatine Road Exit. Drive West 3 miles to Wheeling Road; go North 1 mile to Alice St. and turn East. Drive one block East to Noel Ave and turn North 1/2 block. We are at the 1033A entrance on the North side of the building.